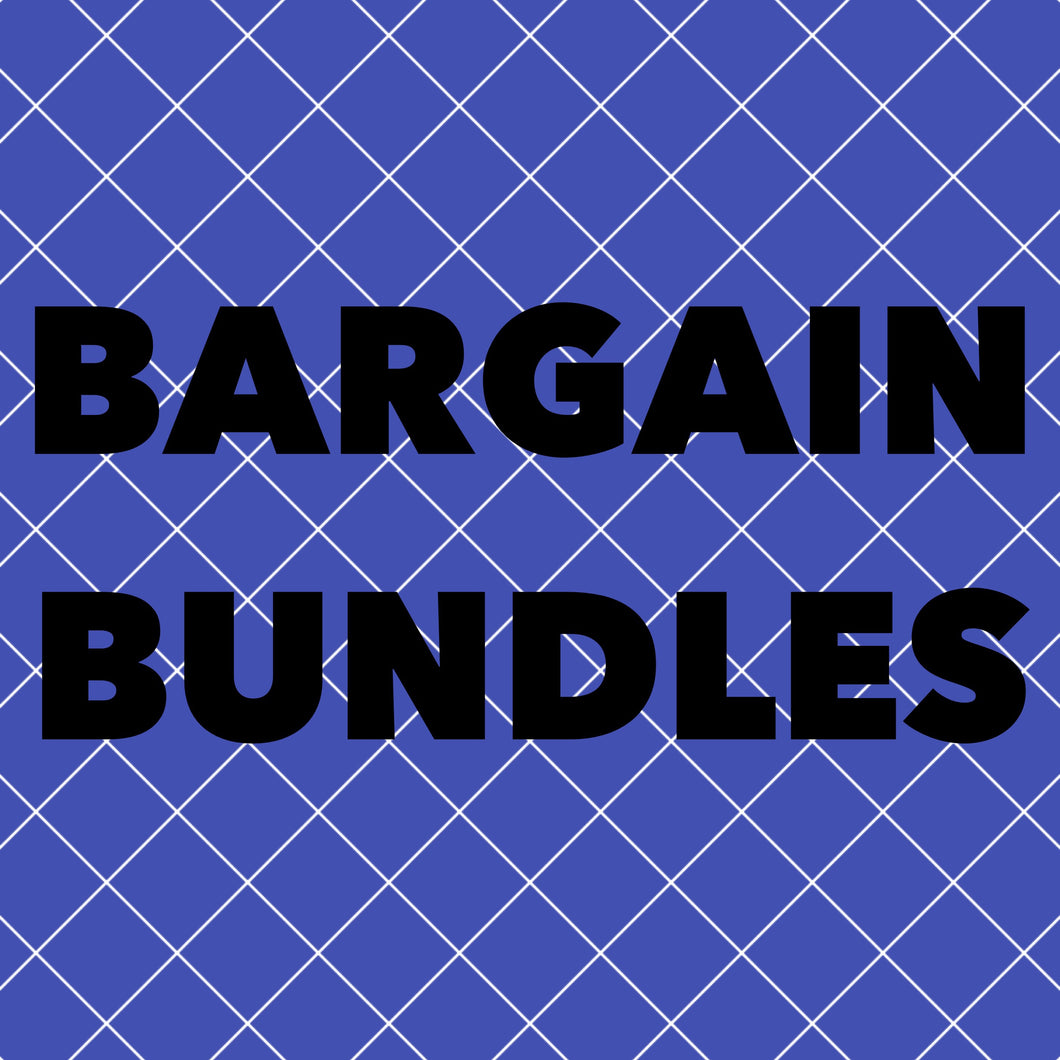 Adhesive Bargain Bundle Bags - 75% OFF & BUY ONE, GET ONE!
We're bringing the Sale Table to you online!
Adhesive BARGAIN BUNDLES are "Grab Bags" filled with different types of heat transfer vinyl that can be:
1) Shorter end-of-the-roll pieces;
2) "Scratch & Dent" pieces;
3) Recently discontinued colors/patterns;
4) Limited edition or Mystery Box vinyl not usually sold in-store.
Each Bundle is valued at $10-$13. AVAILABLE ONLINE ONLY!