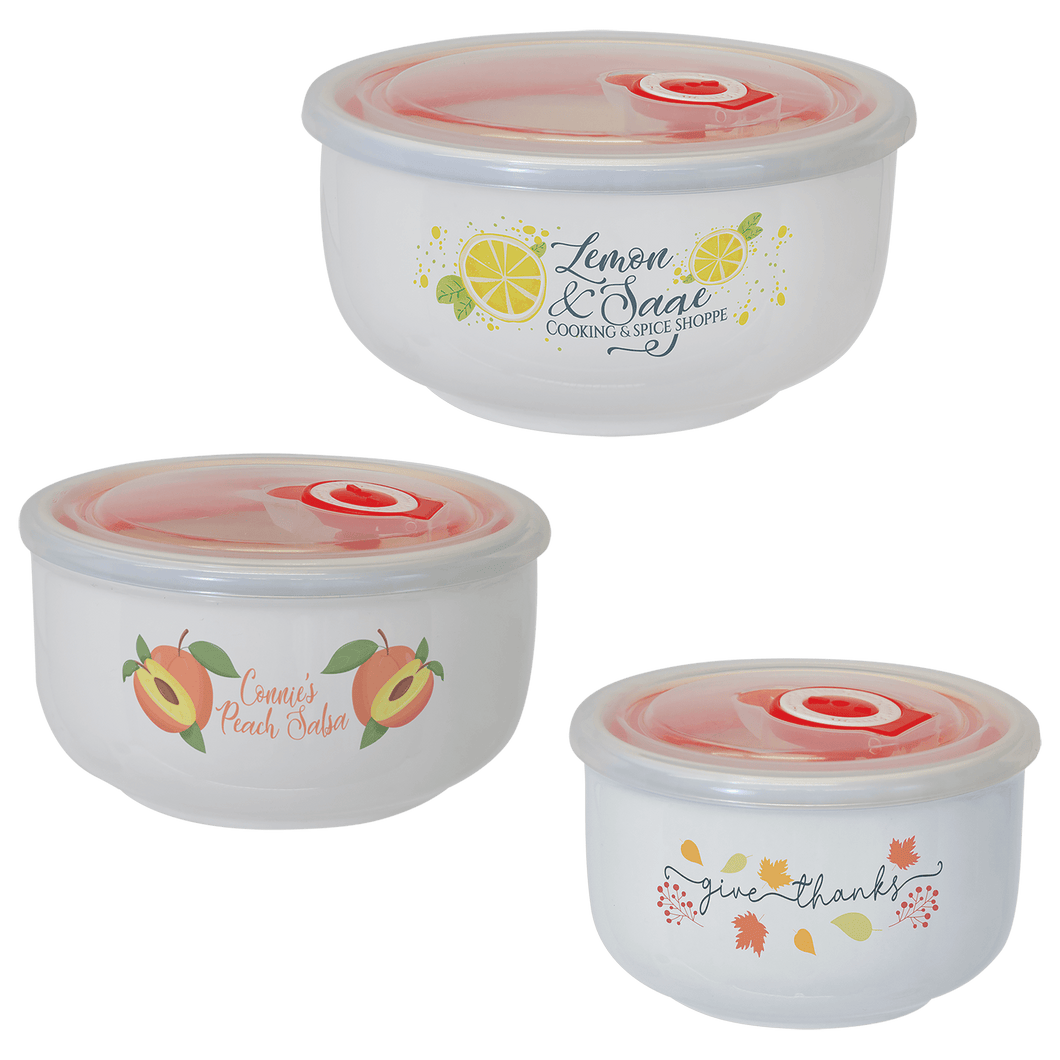 Ceramic Storage Bowl Blanks for Sublimation - Various Sizes - NEW!
Sublimatable Ceramic Bowls with Plastic Lids
3 sizes available: Diameter approximately  3.5" (Small), 5" (Medium), 6.5" (Large)
Lid includes steam vent for microwave  
*Item is sold BLANK without decoration*

Recommended Settings: Temperature: 400 degrees F; Press time: 11 1/2 minutes

Convection Oven with Shrink Wrap - Steps:
1. Position sublimation transfer onto bowl using heat tape to secure.
2. Place bowl and transfer into shrink wrap.
4. Using the heat gun carefully direct hot air onto the shrink wrap until
tight around the bowl and transfer.
5. Place bowl in convection oven with recommended settings listed above, with bowl open side down.
6. Pull from oven and remove wrap and paper. Caution-- contents will be hot,
use heat-resistant gloves for safety.