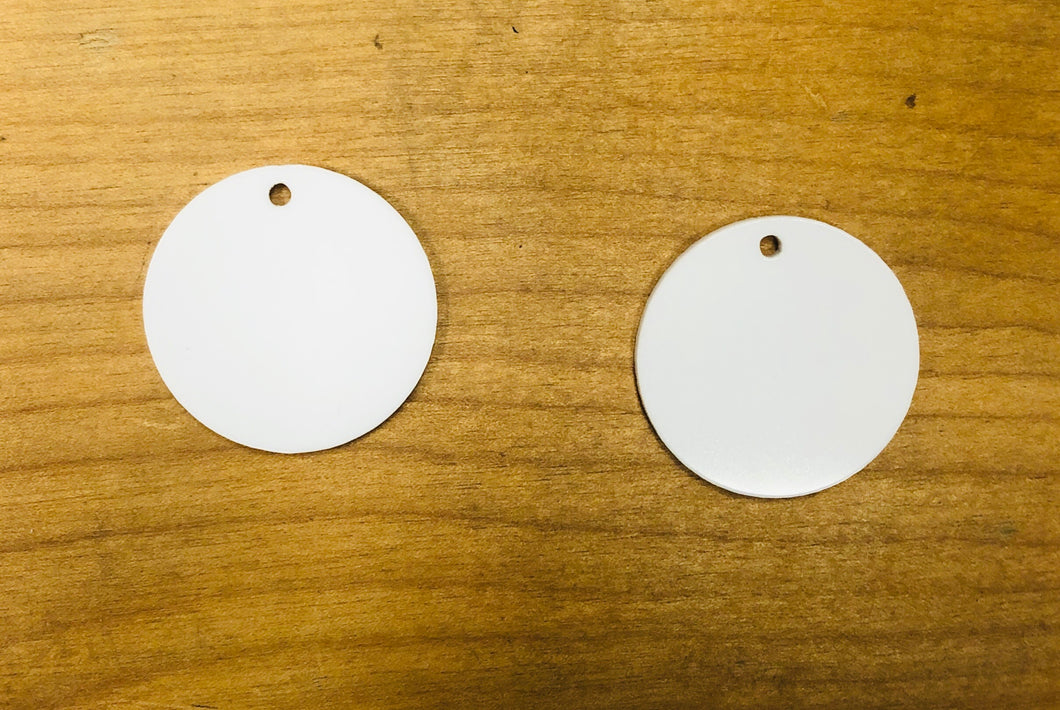 Round (.93" L) Acrylic Earring Blanks for Sublimation - LAST CHANCE SALE!
Regular price $2.50 $1.75 Sale
2 double-sided white sublimatible acrylic earring blanks
Can be sublimated on both sides
Includes 1 pair silvertone earring french hooks
Recommended settings: Press Temperature: 356-360 F; Press Time: 60 seconds, very light pressure. Cool the acrylic circle under something very heavy to keep from warping. Sublimation paper needs to be larger than the item or it will leave indentations. Rinse or soak item in cool water to remove paper fiber residue if needed. 
**FREE SUBLIMATION TEMPLATES: https://tinyurl.com/SHVSUBLIMATION**