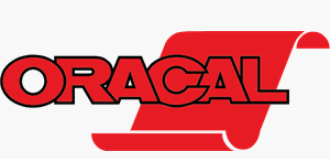 Oracal Inkjet Printable Vinyl + Laminating Film (Set of 5)
Regular price $15.00 $15.00 Sale
Inkjet printable vinyl by Orafol, maker of Oracal adhesive vinyl.  Permanent indoor and outdoor vinyl.  Works with any home inkjet printer. Each set includes 5 sheets of printable vinyl (8.5" x 11") and 5 sheets of laminating film.
Orajet 1917 printable vinyl
White, matte finish
Permanent adhesive
Smear-proof inkjet coating on one side

Works with water-based inkjet, dye, oil-based, mild solvent and pigmented inks.

 Includes Oraguard 236 UV Laminating Film (clear, glossy finish) to protect design & prevent fading.